Welcome to the Wainwright's Shoe Shops Website
www.wainwrightshoes.com
Princes Risborough & Beaconsfield
Wainwright's are still family owned and managed, established in 1919 by Albert Wainwright.



We provide good quality shoes for all the family, exceptional service and a commitment to value for money.

CHILDREN SHOES

We are not running an appointment system for Childrens Shoes. We are operating in the same manner as previous years. If we do get to capacity you may be required to queue at the front of the shop rather than inside as in previous years.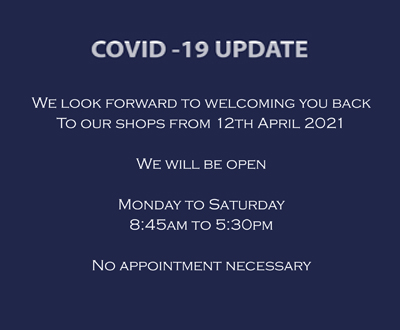 Head Office Telephone: 01844 343580 or 01844 345540

Email Us

Wainwright's are now on twitter